Covid-19 Service Updates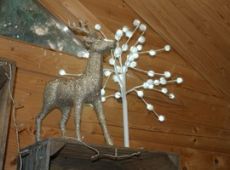 Here, we will post all the updates that are happening due to Covid-19. We will make sure to post dates of these updates so you know what services we currently offer. Please follow our Facebook page to ensure you receive all updates as we give them. Visit our Facebook page. 
*14th May 2020
Please note that we will be closed on Friday 15th May to prepare for the weekend.
We will be making more of the garden centre ready for the public and to ensure that we are complying with social distancing measures.
Please be mindful of this when you come to see us. We may not be able to offer all our usual stock and whilst we love to help you find everything you want, that may not be possible right now.
We will reopen on Saturday 16th May at 10 am but if you are able to wait a few days before coming to visit us, this will ensure everyone can stay as safe as possible, including our staff.
Thank you all for your patience at this time
*12th May 2020
We're glad to announce that we will be reopening tomorrow, 13th May 2020!
Please note that this will be with strict social distancing measures in place following guidance from the government and the Horticulture Trading Association. It will look different to usual but this is to ensure we can keep both our customers and staff safe.
We love seeing you all and chatting to you, but to ensure we can give everyone beautiful gardens and adhere to social distancing we'd ask that people are in and out with their goods. We know it's a great place to take the family to get out of the house, but if you are able please come by yourself to help us keep everyone safe.
Please bear with us during this time and we'll be back to our usual, friendly, chatty selves as soon as it's safe to do so!
We will be posting updates about how we will be running and if anything needs to change as and when they happen, so please check our Facebook page or Website before you come out to see us.
 
*27th April 2020
Hi everyone and thanks for supporting us!
We have been working hard to open a webshop to help streamline our order and delivery process and to hopefully speed up delivery times - thanks for your patience while we worked through our backlog of orders (we had over 3,000 emails!)
We're now offering a limited selection via our webshop - https://elmwood-garden-centre.myshopify.com/
* 24th March 2020
We are now closed to the public and will only deliver locally.
Please email us to make an order and make sure to leave your name, contact information and details of the order.
Our email address can be found on the contact page.