Garden Centre
The best garden centre near Emersons Green
Have you ever wondered, 'where is the nearest garden centre?' Well, if you live in Emersons Green, Elmwood is the place you are looking for. We are easy to reach by car via the Ring Road at Emersons Green. In the garden centre, you can find lots of amazing plants, for example:
Container plants;
Trees and shrubs.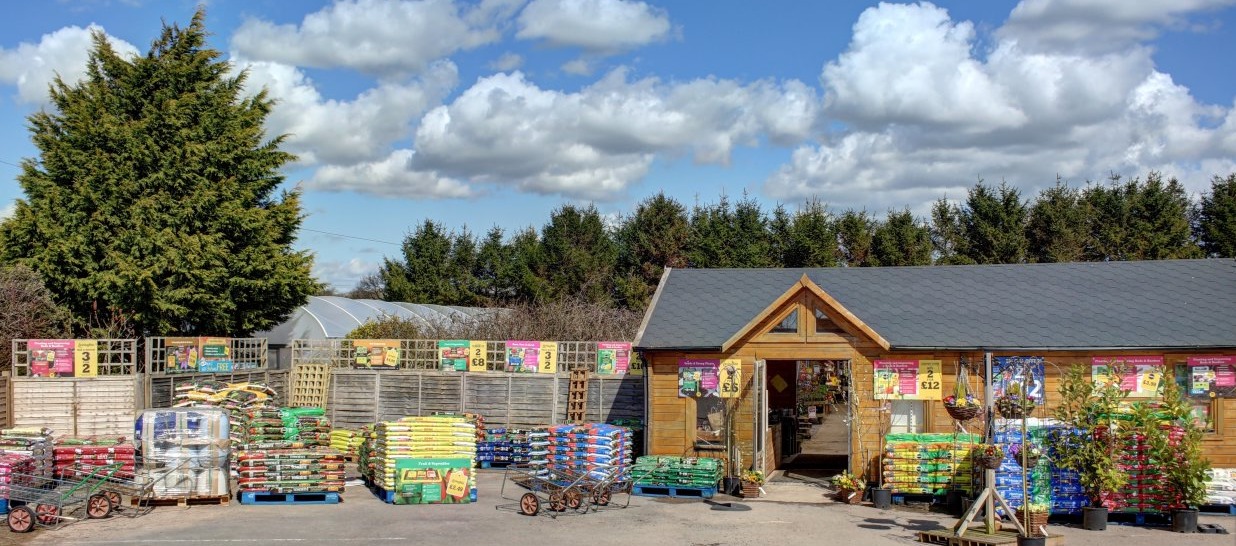 Buying plants at plant nurseries near Emersons Green
At the Elmwood Nursery we grow plants ourselves. We plant seeds and cuttings, after which we take very good care of them. This includes checking the ground in which the plants grow, giving them the right amount of water and making sure they stay healthy. Then, when the plants are strong enough to be sold, we bring them to our garden centre. Here they wait for you to bring them to their new home, your garden in Emersons Green. We aim to always help you find what makes you happy, so please ask us for advice. We are very friendly and helpful! Our garden centre is well stocked with garden products and we have a great range of products, so there must be something for you!

Visit Elmwood Nursery and Garden Centre close to Emersons Green
A garden centre nearby? Visit Elmwood Nursery and Garden Centre! We are easily accessible via Emersons Green. Our garden centre is a family run business that has brightened up gardens around Emersons Green for years. Since 1991 to be exact! For questions about plants or gardening, please contact us. We are happy to help! For amazing garden plants and small trees, visit our garden centre. See you soon at Elmwood Nursery and Garden Centre, near Emersons Green.