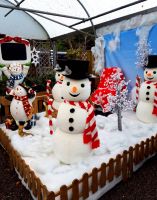 We're excited to finally be able to announce and show you our new Christmas Photo Opportunity!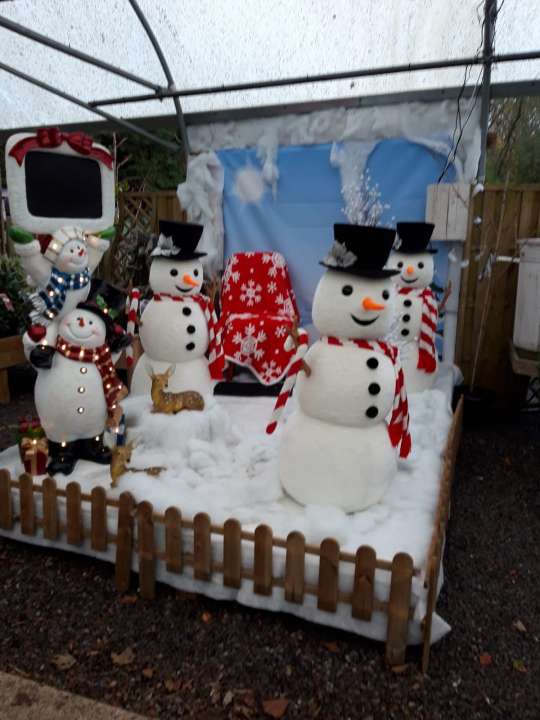 With animatronic Snowmen and light-up blackboards this is the perfect festive backdrop to take a snap! We've even got a festive throne for you to sit on whilst posing!
It's taken us a few weeks to build it all for you but only because we wanted it to be perfect! It's also taken longer due to the mischievious Ivy wanting to get involved and sitting on the stage at every opportunity. Here she is whilst Sara and Mark were trying to build the set up: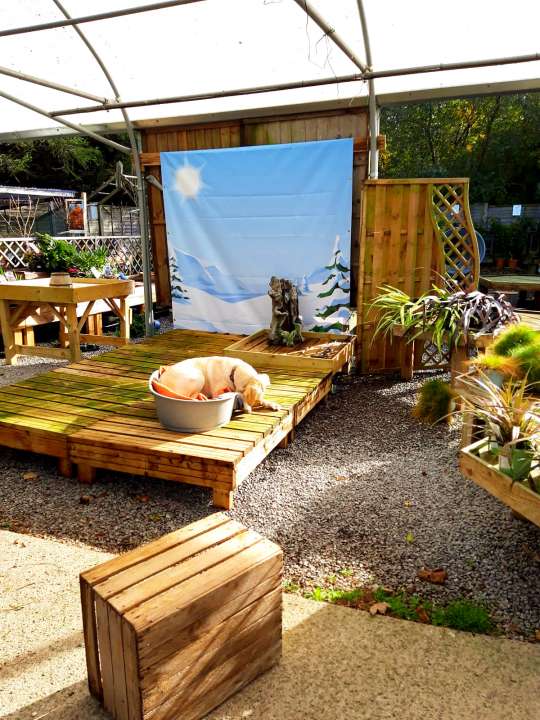 Now we can't wait for everyone to come and take pictures in it! Use it for your family Christmas photo or just as a cute festive pic, we don't mind!
When you upload it to social media make sure you tag us and we'll share it on our stories and even repost our favourites!
Here we have Ivy modelling the photo spot just to give you guys some ideas and hopefully put a smile on your face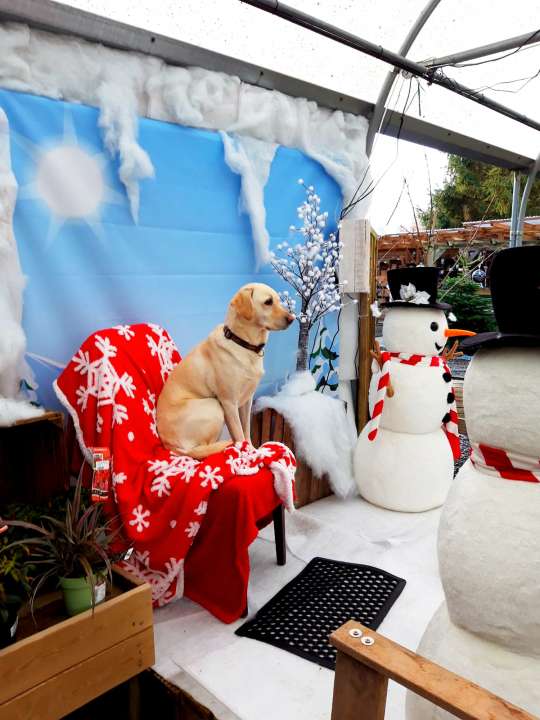 We can't wait to see some of you in the throne!
Pop us an email if you have any questions or you want to show us your pictures
hello@elmwoodgardencentre.co.uk