Perennials
The real heart-stopping, breathtaking beauty of a garden comes from that most easy-going of all the plant groups: the perennials, generous, free-flowering plants which die down each winter, only to bubble up again from spring, peaking in midsummer with a fireworks display of flowers.
When to plant perennials UK
Do you want to fill your garden with colour and enjoy its beauty year after year? Perennials are best to plant in spring (March to early May or fall (late September to October. Planting during these seasons will ensure your plants grow healthy and strong.
In spring, the ground is warm and often moist from rainfall. Days are longer with more sunlight.
Fall-planting also has advantages: the rainfall keeps the ground moist, and the roots will establish a robust root system for the entire winter.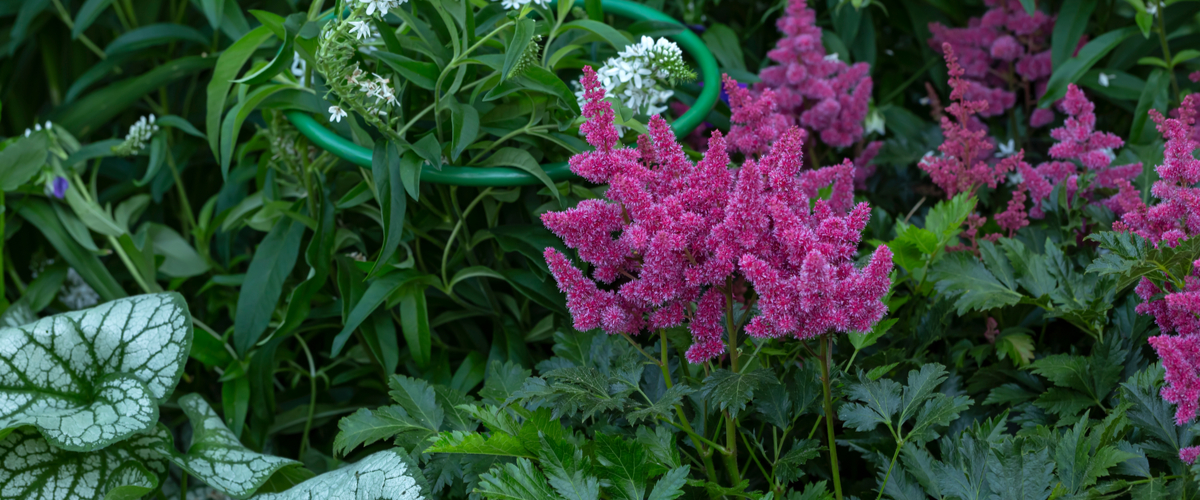 Perennial tips
Pack your garden with perennials from our vast selection in our garden centre, and you'll have something in flower for every week of the year. Get yourself new perennials often. We have different perennials in stock according to the season. Choose whatever takes your fancy each month for a long-lasting display.
Here are a few tips to help you make the best of perennials:
Cut perennials back after flowering, and they'll often give you a second flush of flowers. You'll find secateurs and garden shears for the job in our garden centre.
Plant the right plant in the right place: there are perennials for every spot in your garden, whether it's shady, sunny, dry or moist. Ask our garden centre staff for help if you're unsure which to choose.
Plant in threes or fives for most significant impact: drifts or groups of the same plant catch your eye and demand to be noticed. We have regular deals on our perennials throughout the year.
Perennial aftercare
You want them to thrive as fast as possible when you've planted your perennials in a pot or directly in the ground. Here are some tips to give your plants the proper care:
The key to success is to keep them well-watered. Perennials' roots love moist soil to establish a strong root system. Although the plant label says the perennial is drought-tolerant, we recommend you keep the ground moist for the first year. Always apply watering under the foliage-directly on the surface- to avoid insects and diseases on the leaves.
Feed your perennials when leaves turn yellow or folded. We recommend using a liquid fertiliser and mixing it with water.
If you're growing tall plants, you should stake them to support. Tall-growing stems tend to flop when not supported, so be on time to prevent bent flowers.
Buy perennials at Elmwood
Perennials brighten up your garden and come back year after year. Add colourful interest to your garden without having to plant new plants each year. We stock a beautiful range every season. Pick the ones that catch your eye and start landscaping and designing with perennials. Please ask the staff in our Emersons Green garden centre for more information and advice about growing perennials.